AWANA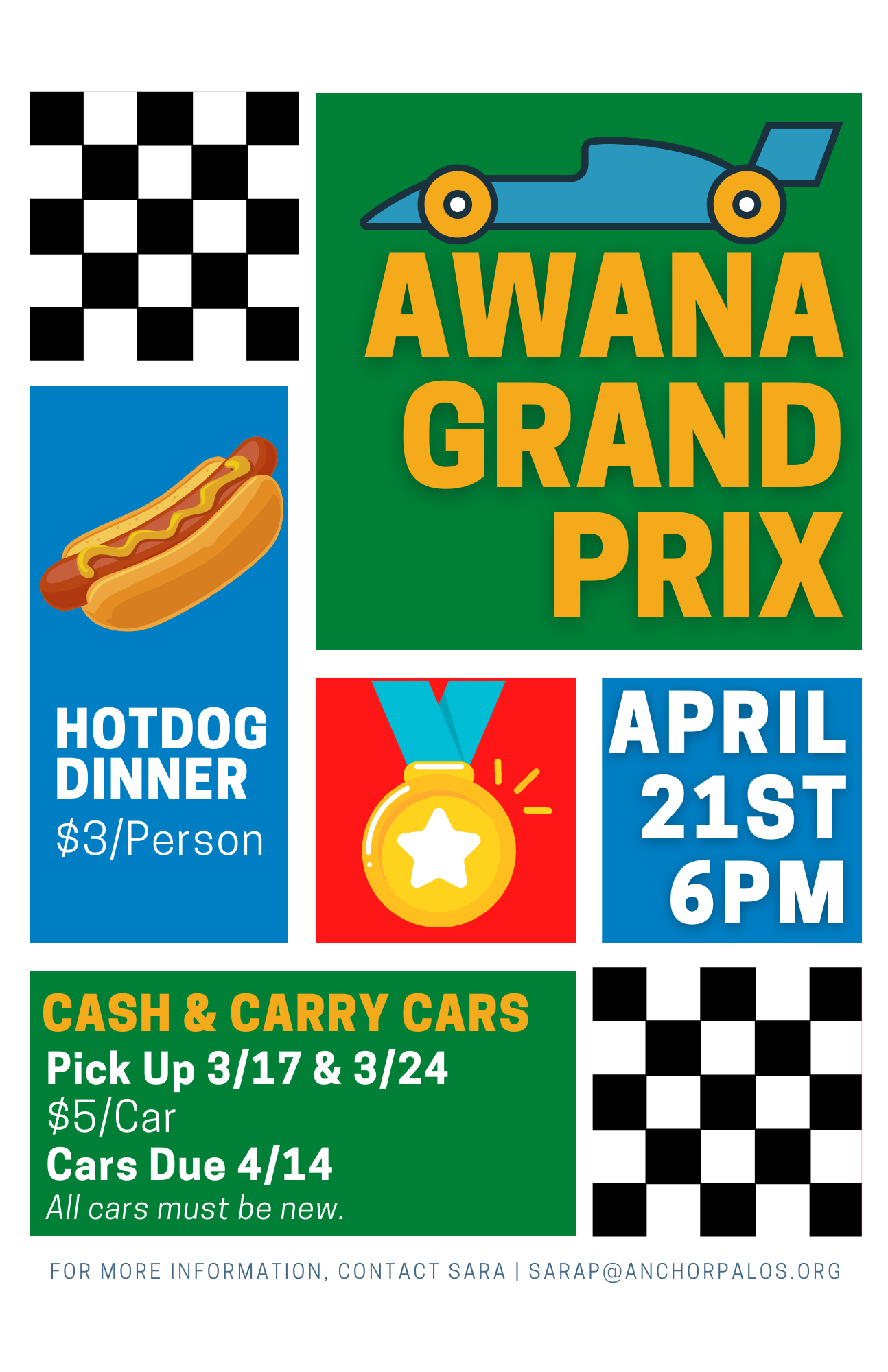 CLICK HERE TO PURCHASE YOUR CAR KIT AND DINNER TICKETS
FOR THE GRAND PRIX!
2020-2021 Awana Calendar
March 31st & April 7th - Spring Break
April 14th - Completed Grand Prix Cars due for Weigh In
April 21st - Grand Prix! Hot dog dinner at 6, Race will start at 6:30pm.
We are thrilled to offer an AWANA program on Wednesday nights for children from Preschool to 5th grade. AWANA is a fun, Bible-based program that challenges the kids to dig into and memorize God's word. Kids earn awards throughout the year as they work through handbooks that are filled with Scripture and other challenges that help them grow in their walk with Christ. And of course, all the kids love AWANA games!

AWANA runs from 6:30-8:15pm from September through May. At this time all children and adults are required to wear a mask while in the building. Children are welcome to join the AWANA program at any time during the year.
Register Here

For more information contact our Awana Director, Sara Piwowarski