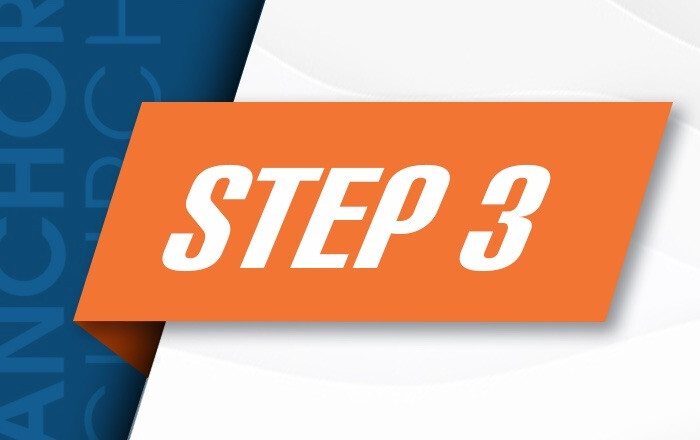 Sunday, March 19, 2023, 12:30 PM - 2:00 PM
Attend "Step 3." A member at Anchor Church is a person who Worships Christ faithfully, Walks with Christ in a small group, Works for Christ on a ministry team, and Witnesses for Christ outside the walls of the church. Step 3 is a membership interview where you will talk with one of our church leaders about taking your commitment to our local church deeper by making it public.
Lunch and childcare are provided.
Fill out the membership application
Register for step 3 here