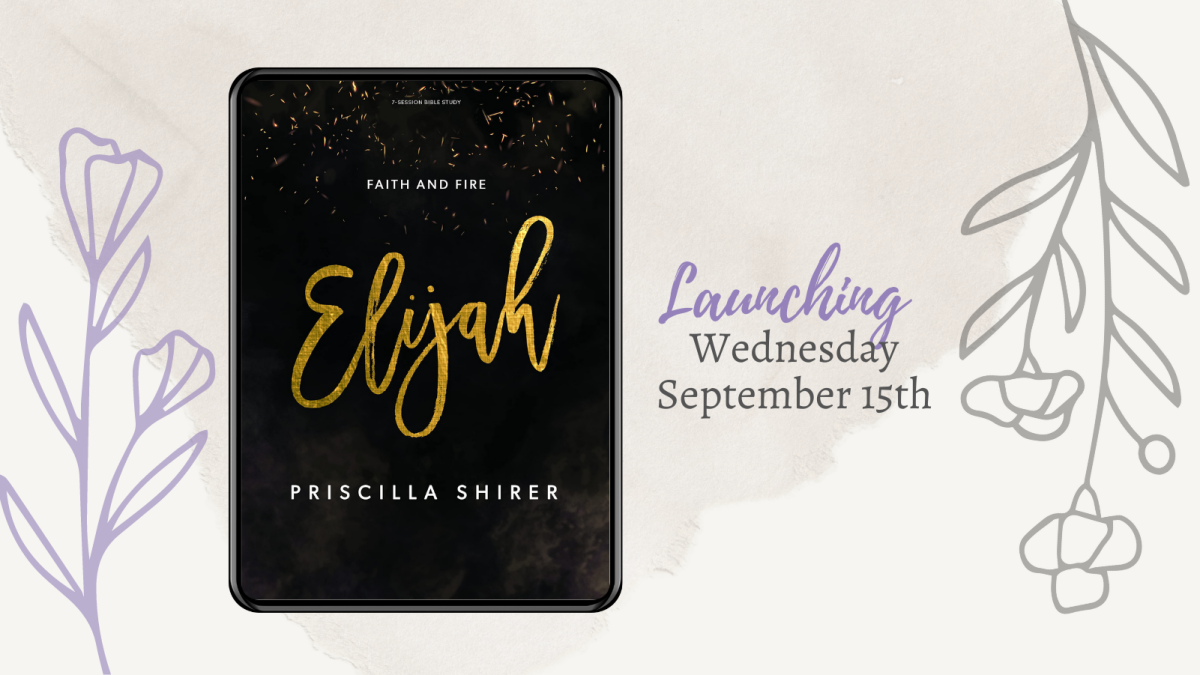 Every Wednesday, from 09/15/2021 to 11/17/2021, 9:00 AM - 11:15 AM
Join us for this exciting Bible Study, Elijah by Priscilla Shirer. We will meet on Wednesday mornings starting September 15th. In this 7 week study, you will see how God is faithful to grow and shape us in our difficult seasons so that He can use us in mighty ways to do His work! The cost of this study is $25. You can pick up your book in the gym after service on Sunday August 29th or on the first day of the study.

For moms with young children, we are offering Troopers, a Bible based program for ages 2yrs to 5yrs, as well as childcare for babies. We charge a small fee for the Troopers Program/childcare which can be paid weekly, monthly, or in full. You can choose to pay fully/partially when you register or at the first week of study. If you want to make a partial payment online, choose the 'other' option, and then break up your payment in the way that works best for you.