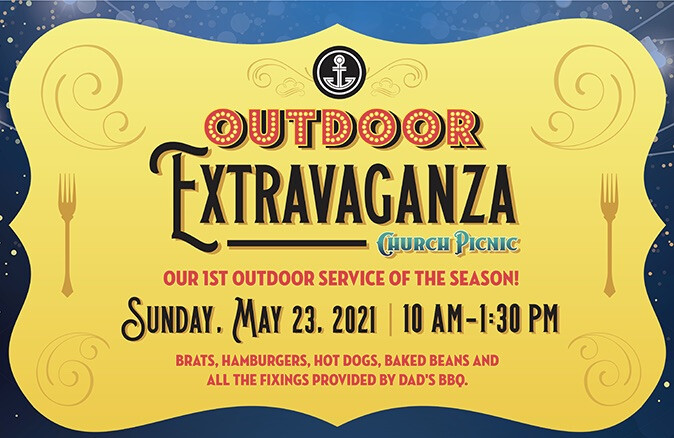 Sunday, May 23, 2021, 10:00 AM - 1:30 PM
Join us as we kick off the outdoor season at Anchor Church!
Our 1st outdoor service of the summer!
New to Anchor Church or 1st time attending? Visit us at Step One. Step One is a 10-minute informal gathering where you can get to know more about Anchor Church. You will meet Pastor Ryan and have a chance to ask questions, and will receive a Summer Sunday Funday gift bag! Let us know you plan on attending Step One by registering here.
Dads Grill will provide burgers, brats, all beef hotdogs, baked beans and all the fixings.
Face painting and giant slides for all ages!