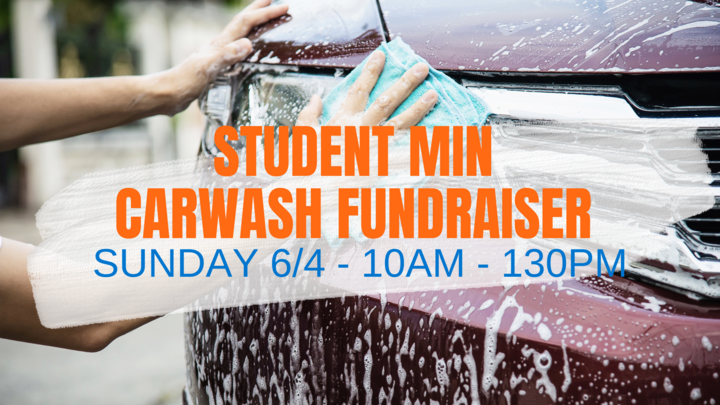 Sunday, June 04, 2023, 10:00 AM - 1:30 PM
Join us for this year's carwash fundraiser. We will be washing cars after the 9:00 and 11:00 service on Sunday, June 4th. Bring a pair of clothes and shoes you don't mind getting wet and get ready to work!

Come for the whole time or for one of the services! Donations will be distributed based on number of hours worked.