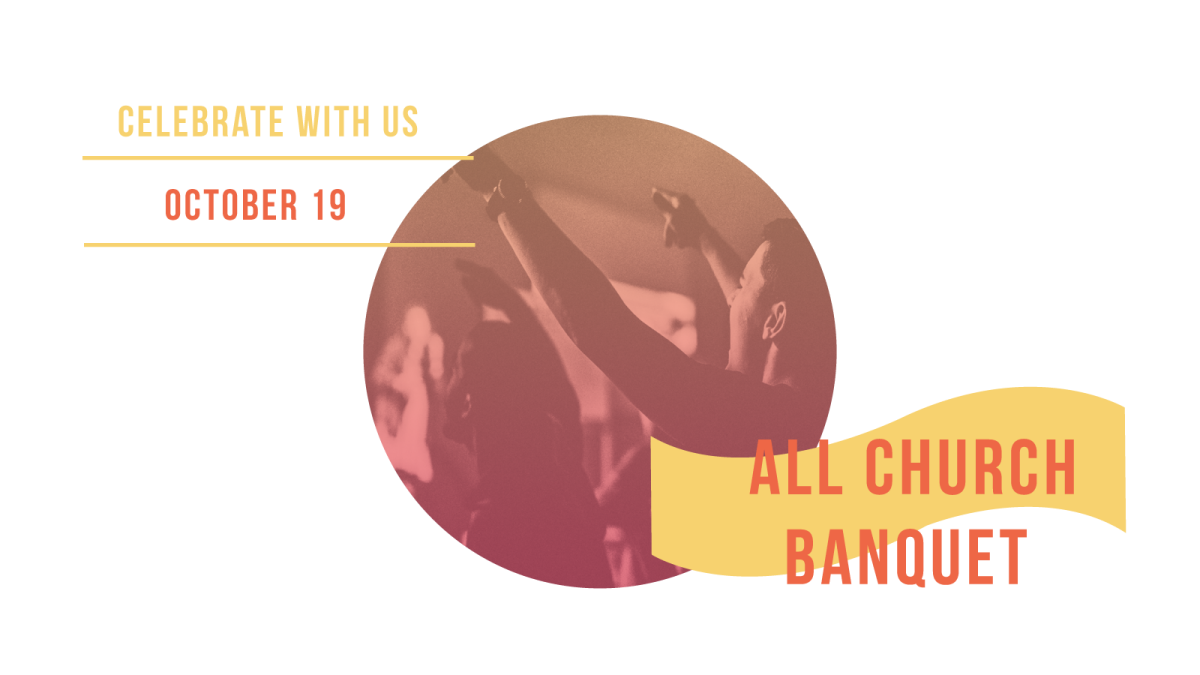 Saturday, October 19, 2019, 5:00 PM - 7:00 PM
Instead of an all-church rally, we have an all-church banquet on Saturday, October 19th from 5 to 7 pm. Cost is $15 per person which includes appetizers, dinner and dessert. Don't miss this opportunity to celebrate our 10th anniversary by having a fantastic dinner, enjoying great fellowship, hearing amazing testimonies and glorifying God for his work in our church.

Adults only, childcare will be provided. Please dress nicely.

Registration is now closed.