Anchor Students
What are we about, and what can you expect?
We are a ministry of students striving to worship Christ, walk with Christ and work for Christ, and stirring up others to do the same.

(w)orship--Engaging students with God by experiencing and responding to His greatness and graciousness in a variety of ways.

(w)alk--Engaging students with God's people & Word

(w)ork--Engaging students with God's world both inside and outside the walls of Anchor

We long to invest into the lives of students to grow them into life-long followers of Jesus Christ.

We can't wait to get to know you! Please feel free to email Pastor Ryan
When we meet
Sunday evenings at 6pm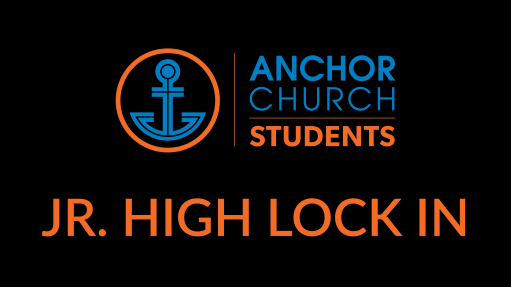 Junior Highers! The Lock-In is coming up! This year, we're going with Moraine Valley Church's Junior High ministry. You're going to see other students from your school, and be able to make some cool new friends in the area. The Lock-In is from 8 PM to 8 AM. During the night, we're doing a lot! Playing games, worshipping, hearing a Gospel message, going to Gizmos, going bowling, going roller skating, and eating donuts and pizza! This is not an event you want to miss. Invite your friends, this will be a blast of a night!
Fill out the Gizmos waiver here
GET CONNECTED
Come find us on Facebook!
Follow us on Instagram!