Anchor Women
Due to COVID-19, all on-site events have been canceled until further notice. Some groups will be meeting via video chat and we'll be updating this page shortly with more information.
---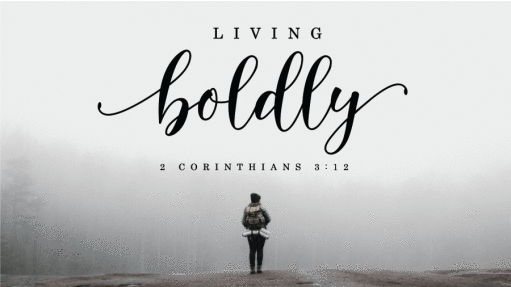 This year our theme is Living Boldly! Jesus modeled bold living for us, as He declared who He is and what He was called to accomplish according to His Father's plan. Our desire is to get to know Jesus at a deeper level and to walk boldly following His example!
Our theme verse is: "Since we have such a hope, we are very bold," 2 Corinthians 3:12
The goal of Women's Ministry is to disciple women of all ages. It is our desire to help each one grow closer to God and connect with others who are passionate to know their Savior. Women's Ministry prioritizes studying God's Word in community. Weekly Bible Studies are held September through April. We desire that each woman will grow in God's Word and engage in a vertical relationship with her Lord. Our women will be encouraged to worship, walk with and work for Christ.
This spring Women's Ministry studied:
| | |
| --- | --- |
| | In Finding God Faithful, Kelly Minter challenges you to dig into the life of Joseph to see how God's faithfulness prevailed, even when things seemed hopeless. The stories you'll learn in this 8 week study are from the Old Testament, but the truths you find are for here and now. |
| | |
| --- | --- |
| Through this inductive study on the book of Ephesians, you will learn what it means to love and serve people like Jesus. The READ, REFLECT, RESPOND, WRITE method of studying will help you dig deeper into this rich book of the Bible, and apply the truths you discover to walk more closely with the Lord and more intentionally with others. | |
| | |
| --- | --- |
| | This study is a continuation from the Fall study. The focus will be on the New Testament, so that even if you did not attend the first session, you can still join in.The Story sweeps you into the unfolding progression of Bible characters and events from Genesis to Revelation. Using the clear, accessible text of the NIV Bible, it allows the stories, poems, and teachings of the Bible to read like a novel. |
Fall studies will be released soon, click here to receive an email when new studies are available.