K-5th Resources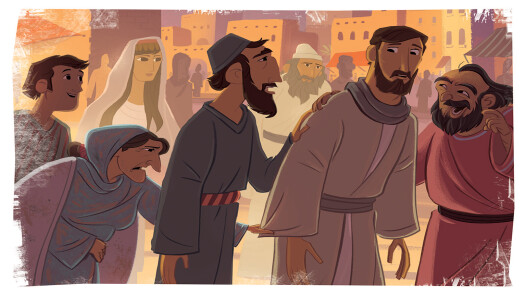 Application Activities

KEY PASSAGE ACTIVITY
Write out phrases from the key passage on notecards or strips of paper. Tape them randomly on a wall or door and have your child assemble them in order. Recite the verse together and then scramble them up again.
CLOTHESPIN GRAB GAME
Give your child(ren) 2 clothespins and have them clip them on the bottom of their shirt. Do the same on your own. Move around the room and try to grab each other's clothespins. You may not cover your clothespin; you can only move away to try to keep someone from getting your clothespin.
Say: In today's Bible story, a woman reached out and touched the edge of Jesus' clothes and something amazing happened! Jesus was able to heal her of the sickness she had had for many years.
PLACES TO SERVE (MISSIONS FOCUS)
At the top of various sheets of paper, write locations—such as a local school, park or non-profit where you can serve others, especially other kids. Brainstorm ways you could serve the people at that location.
Say: Amy Carmichael spent her whole life serving children around the world. She loved them, worked hard to provide for them, and most importantly, she taught them about Jesus. She started an orphanage in India to help children who had no home or were being mistreated.
---
Sunday morning lesson material
Sunday Morning Lesson Material
How to engage with the lesson material:
1. Worship with Miss Heidi
2. Watch Miss Lauren's Teaching Video
3. Watch this week's Gospel Project Lesson Video & Key Passage Song Video. There are separate videos for Birth-PreK and for K-5th.
4. Use the Journal & Activity pages to enhance and review the lesson.
5. Application activities will be available on Wednesday!
Worship with Miss Heidi




NEW!! Live teaching video

The Gospel Project K-5th Videos