Join the Search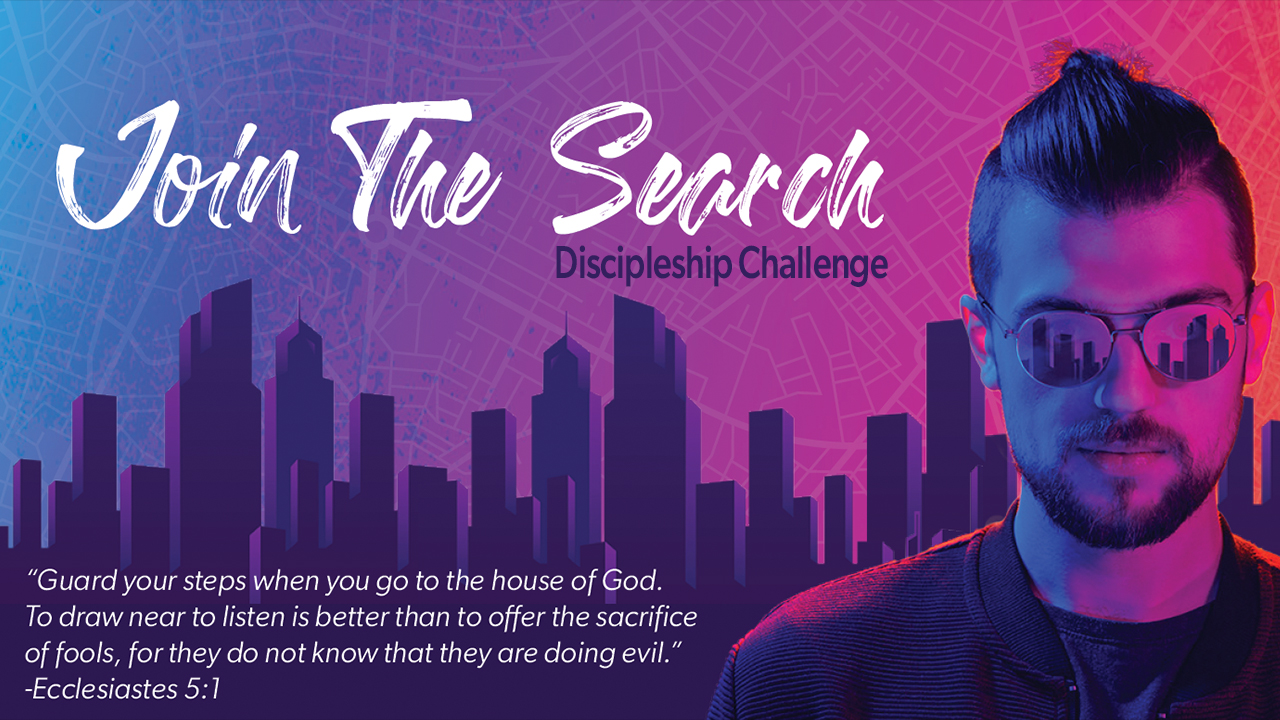 You are invited to participate in our Ecclesiastes Discipleship Challenge, Join the Search!
Pick up a packet on Sunday and get started.
There are Prizes!
T-shirts, awesome 80s style fanny packs, as well as a gift card bucket for the first 50 people to finish the challenge (gift cards range in value up to $100!). The first small group with 100% of their members to complete the challenge will win a special prize!
Check Your Progress
1. Memorize 4 key verses from Ecclesiastes.
2. Read the book of Ecclesiastes.
3. Invite 3 people to church.
4. Pray through the fall prayer calendar.
5. Fill out a "Work for Christ" card, or serve on a ministry team
6. Attend church 4 weeks in a row.