Bible Reading Plans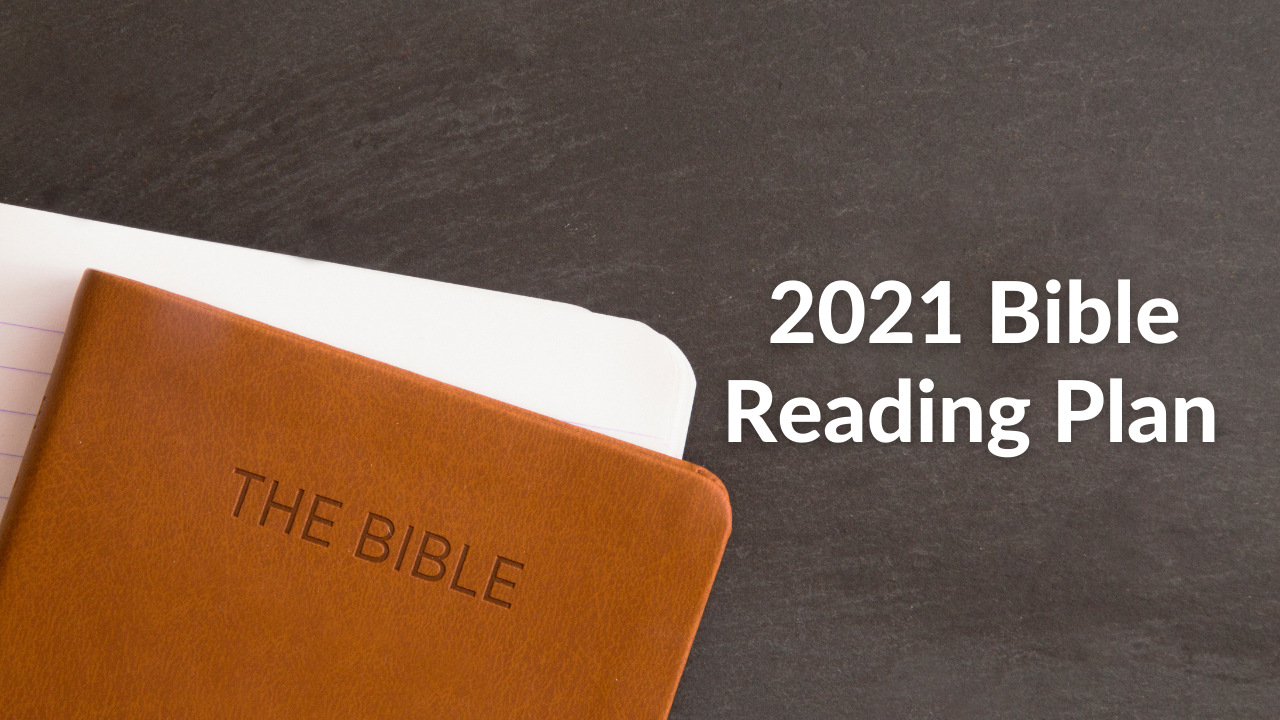 Do you have a Bible reading plan for 2021? Read the entire Bible in one year, read the entire Bible in 2 years, read the Old Testament, read the New Testament... Whatever your plan is, you can use this Bible Reading plan to mark off the books as you read them.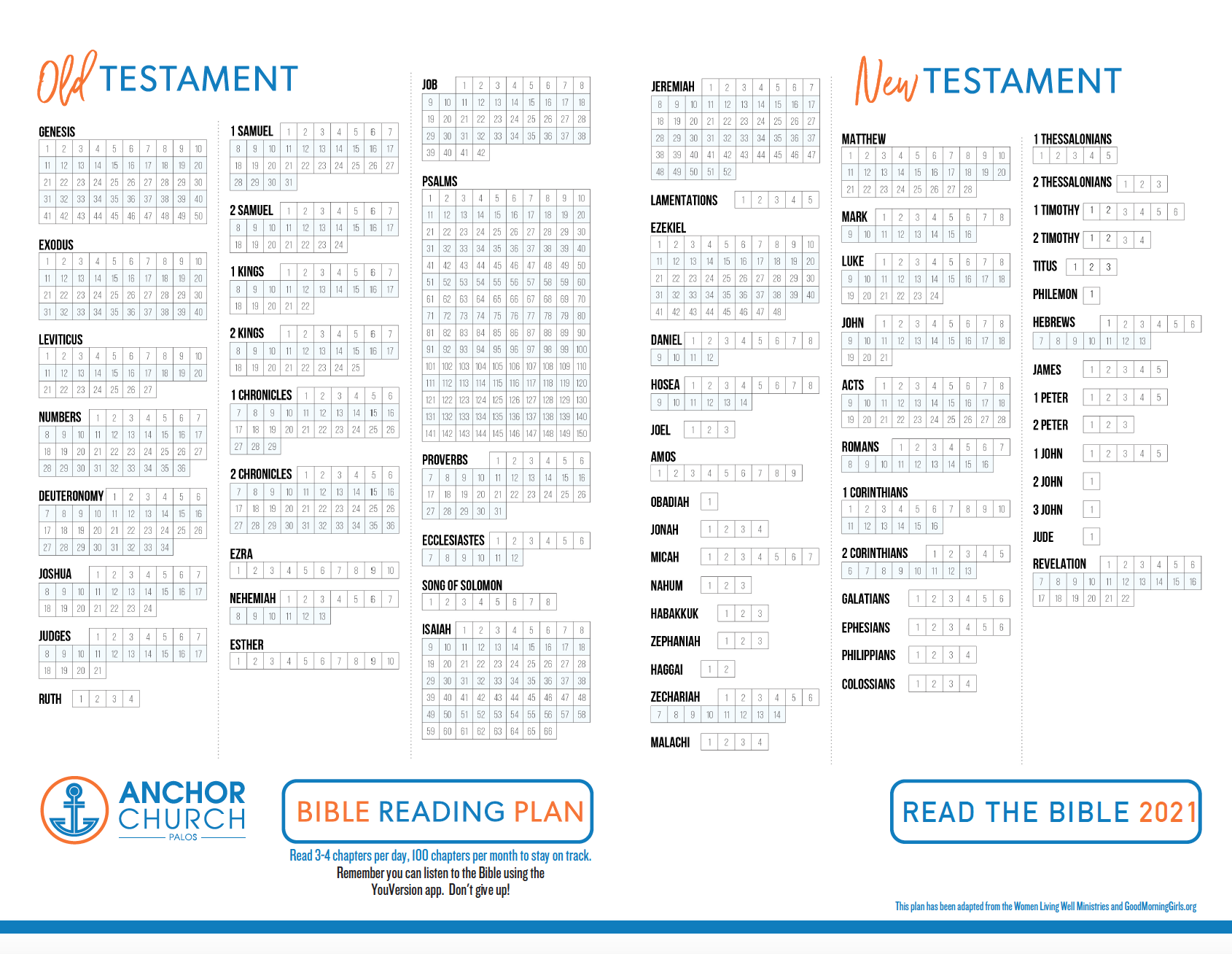 Printable 2021 Bible Reading Plan
Join us as we read through the book of Psalms!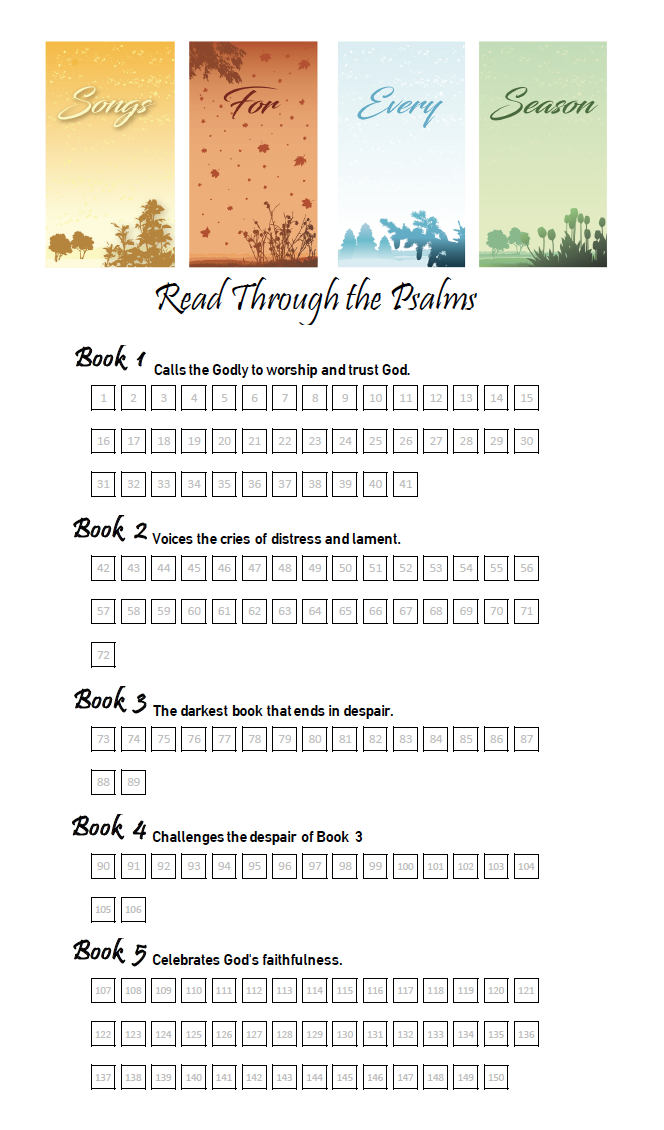 Printable Psalms Reading Plan